Pandrol, a world leader in fastening systems, aluminothermic welding, track equipment, track condition monitoring and inspection, and electrification, is Sicut's exclusive North American distributor for Sicut composite crossties.
Tim Brake, Pandrol Vice President of Sales and Marketing in North America President at Pandrol's North American Business Unit, commented: "We think Sicut composite ties will offer a number of advantages to our customers in North America; they offer excellent value, safer track and outstanding sustainability. Being made from polymers, they are extremely tough and durable; resisting the physical demands of rail traffic as well as the sustained attack by the environment in which they are placed. The ties deliver consistent performance over an extremely long life, measured in decades not years, offering outstanding return on investment. Being made of recycled materials and being fully recyclable, they are a truly sustainable solution, cutting greenhouse gas emissions, keeping waste plastic out of landfill (and the oceans) and reducing the industry's need for timber, including tropical hardwood.  Sicut Composite ties "Turn Today's Waste into Tomorrow's Infrastructure". What's not to like?"
Breen Reardon, President at Pandrol's North American Business Unit, commented: "After following Sicut's progress for the a number of years, they were the obvious partners for us in North America.  We see composite ties as core to the future of the railroad and the railroad industry is looking for a composite that is proven to work consistently."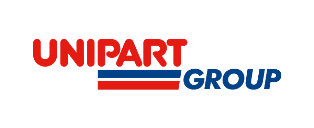 Unipart Group a global business that brings together manufacturing, logistics and consultancy in a set of products and services that create imaginative solutions for its customers, is Sicut's exclusive distributor in Australia and New Zealand for Sicut composite sleepers & bearers.
Mark Carling, Managing Director, Unipart Group Australia said: "
Unipart Group Australia is delighted to be working with Sicut to bring this highly sustainable product to the Australian market. Rail has a big role to play in decarbonisation and addressing sustainability challenges, and the Sicut recycled plastic composite sleeper is a fantastic way to introduce recycled materials to the rail infrastructure at significant scale. Together, we have the opportunity to turn Australian plastic waste into Australian rail infrastructure."
William Mainwaring, Chief Executive, Sicut Enterprises Limited, said: "Unipart Group Australia is already well-established in the rail sector in Australia and is ideally placed to offer a wide range of innovative products and solutions to the rail industry, which now includes Sicut's globally proven composite sleepers."